Period comparison function
Only SiTest has enabled,
the world's first-before-after function
Tips on comparison and utilization of heat map period
Modify the site, by the watch in improved before-after, it is possible to check and correct improvement was that? Scroll rate and transition.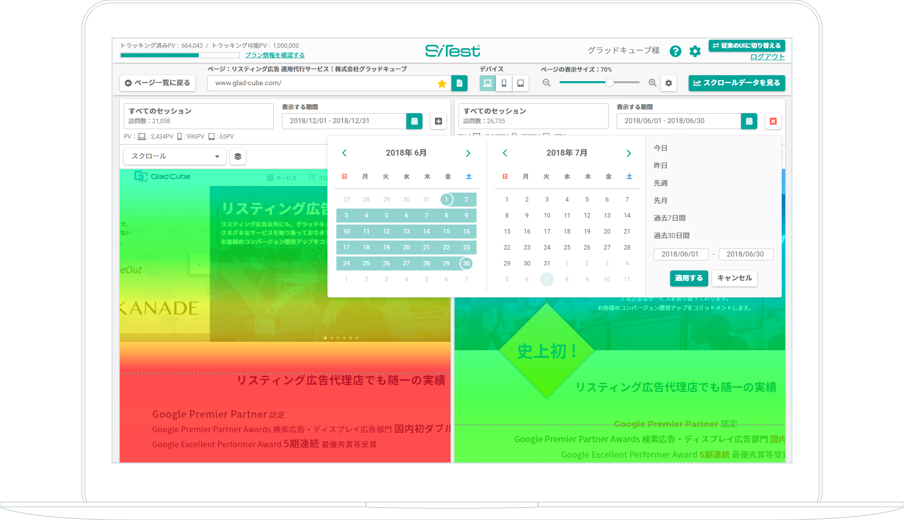 Improve the accuracy of the analysis in the 「comparison method」
"Find the opposite sex, you can put the magnitude and the likes and dislikes, the superiority or inferiority.Referred to as 「Comparative Law」 this.
Innovative features of SiTest, in 「period comparison function」, you can perform a site analysis based on the concept of comparative law.
World's first. SiTest is only equipped with features.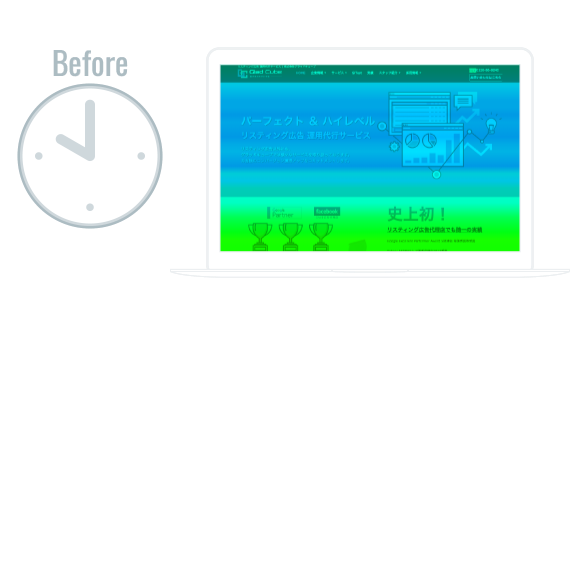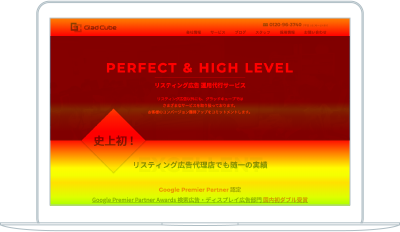 Method of utilizing heat map period comparison function
If it is possible to adjust the light and shade on top of the heat map data in the period comparison function, you can visually determine the difference between the user of the viewing situation.
In addition, a mouse move and gaze plot, the ability to play the user's movement, such as monitoring also helps in finding the difference in the movement.
You can display the heat map by the number of period × user attributes by using further segment comparison function and at the same time.