LPO (landing page optimization),
Countermeasures against CRO (Conversion Rate Optimization)
Introduction number 700,000 break through the site
A huge amount of site improvement practice experience is confident to achievement
Over 65,000 hours in 9 years -
It is the time we have been facing web marketing including listing advertising.
In order to continuously increase the sales of customers, we have been practicing in-depth consulting of 「attracting customers」, 「signing」, 「analyzing / improving」.
As a result, we were able to accumulate a lot of know-how to achieve results.
SiTest developed to support customers by stuffing their know-how. SiTest will make it naked what kind of behavior the user is doing on the customer's home page.
Based on the valuable data based on the customer's glad cube, we can improve the homepage including landing page which is the face of customer's business, and achieve results.
If the conversion rate is doubled, the necessary advertising expenses can be halved.
A very simple calculation, but if the conversion rate doubles, the advertisement cost required to acquire the same number of conversions is half.
If you keep advertising costs down, the conversion rate will be doubled. Investment in website changes is more advantageous than investing in advertising expenses, so we recommend you start as soon as possible. Renewal of the website is not recommended now.
Even customers of Glad Cube unfortunately have someone who loses sales due to website renewal. Rather than taking risks and renewing, do not you think it would be better to reform based on the analysis results?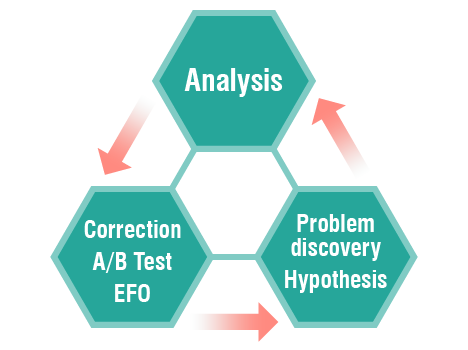 All attraction charges
Number of customers attracted
Conversion rate
Conversions
Acquisition unit price
Before improvement

¥

1,000,000

10,000

1.5

%

150

¥

6,666

After improvement

¥

500,000

5,000

3.0

%

150

¥

3,333
Improve your site with artificial intelligence × consulting
Along with the development of marketing technology, various marketing advertising methods and various solutions such as marketing automation have appeared in web marketing.
However, the basis of human purchasing behavior and decision making does not change with the times. The essence should be the same, but maybe you have been concerned about superficial methods and have not done what you should do, have you ever had such anxiety?
In GladCube, we offer web marketing solutions that combine technology × human creative to the maximum. SiTest provided by GladCube also has artificial intelligence to improve the efficiency of Web site analysis and improvement, but this alone is not complete yet.
We can optimally support your business by combining understanding of your business with a consultant who creates optimal handlers creative.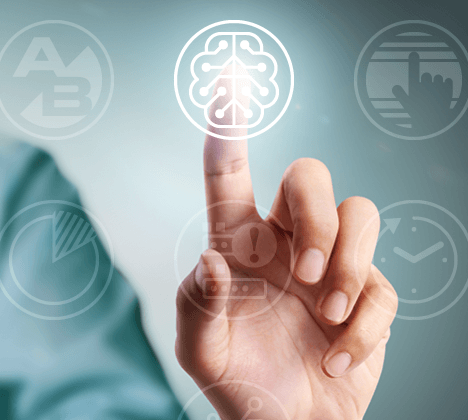 We retrieve the data accumulated in Google Analytics by API and visualize data by cross analysis and funnel analysis by R which is a programming language for statistical analysis, and we will identify the improvement points in the entire website.
Focus on that point, we use SiTest's heat map report to judge the problem of intra-page elements by artificial intelligence and execute A/B test based on experience of consultants so far. As a result, our consultant does not do it manually, as we can automate as much as possible to achieve the conversion rate improvement of the site.
Focus on that point, we use SiTest's heat map report to judge the problem of intra-page elements by artificial intelligence and execute A/B test based on experience of consultants so far. As a result, our consultant does not do it manually, as we can automate as much as possible to achieve the conversion rate improvement of the site. We thought that we needed to touch the overwhelming number of sites in order to achieve overwhelming results. So, eight years ago when I started the site improvement project, I touched a huge number of sites in the world of web advertisement operation thoroughly.
Gladcube will provide full support to the results you want, with experience accumulated as an advertising agency from site diagnosis to production.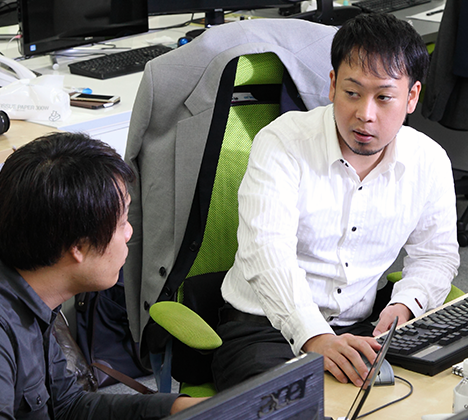 Introduction of consultants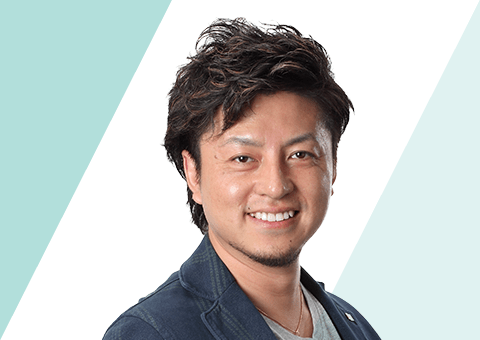 Representative Director and CEO
Hiroki Kaneshima
Founded the Glad Cube Co., Ltd. in 2007 through the financial industry. After consulting business and advertisement operation concerning Internet advertisement in a wide range of industries, we developed SiTest of site analysis and improvement tool making full use of unique point of view of agent. ad: tech, advertisement conference, marketing technology fair etc.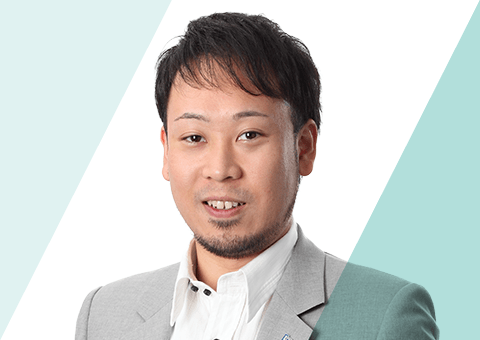 SiTest Team Analyst
Kosuke Tamaya
As web-based SE, join after promoting offshore development in Vietnam. IPA database specialist. Completed advertisement related qualifications of Google and Yahoo, also acquired GAIQ and YTM certification. We are conducting consulting using SiTest for clients in various industries including human resources, manufacturing and EC mail ordering including major companies. Marketing technology fair 2015, web analytics association seminar, web marketing utilization technique that will not lose sales any more, etc.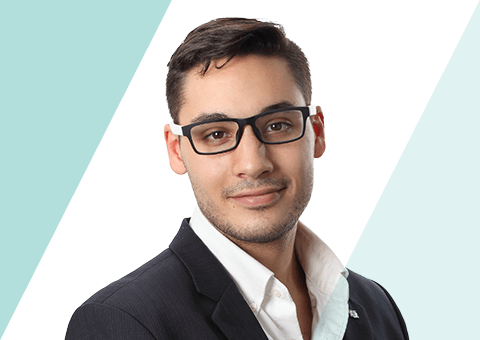 SiTest Team Evangelist
Raphael Megzari
I am from Luxembourg. We can speak French, English, Chinese and Japanese at native level. We are familiar with the latest marketing abroad, and provide business growth hacks that took advantage of managerial experience and personal connections in the past Japan. Planning to reduce customer acquisition costs as an engineer with a marketing perspective, Campaign design Use various latest tools.
Consulting plan
Those who want to
optimize CPA
in combination
with advertisements
A/B test・
LPO plan
We will display optimized landing page in conjunction with advertisement, we will raise conversion rate by AB test to improve sales and reduce advertisement cost.
Those who
want to
strategically renew
their site
Heat Map
Site Improvement
Reporting
Plan
Based on information from various heat maps, consultants report advice to improve website achievement ability. Improvement of UI/UX and site renewal based on data are possible.
Those who want to raise
the CVR by increasing
the completion rate
of the form
Form
improvement
Consulting
Plan
We analyze shopping cart and inquiry form, thoroughly discover bottlenecks by numerical grasp/trend analysis, heat map and video monitoring and improve conversion rate.
The above plan is only an example.
We will interview, we will propose the optimum plan for the customer.
Service flow
Free consultation



Contract



Analysis and Improvement



Report
Now, please apply for a free diagnosis of the landing page right now

(Limited 3 companies)
If you still spend advertising expenses and gathering access to the website, the earlier the LPO countermeasure is, the better.
By investing in improving CVR, the return you get will last forever.
Gathering advertisement on unfinished landing page until countermeasures against LPO is gathering access, it is like passing water.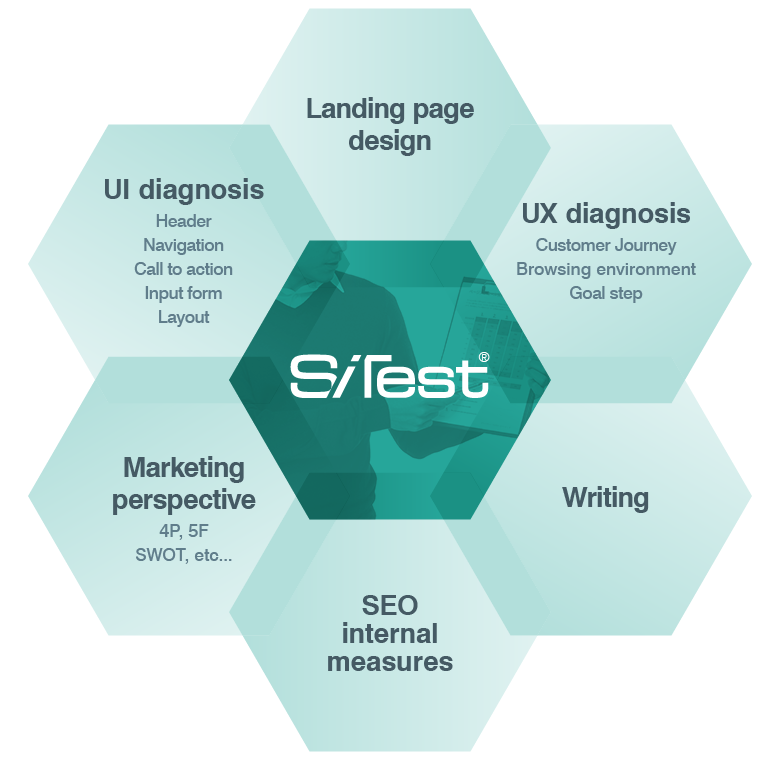 A consultant that combines the above perspectives will diagnose your current website.
Even if one of the advice is reflected on the site, we will do exact unequal diagnosis which can only be done to the GladCube so that we can obtain visible results in the form of conversion up, number of written requests, upward inquiry etc. .
FAQ
Q
How much minimum contract period?
It will be the update of the 1-month unit. Effect from the service start will take about 3 months to be able to feel because you can contract from three months and I am happy.
A
Q
The work required at the time of start?
Will be hearing, we will install the tracking code of the tool on the tool determines website.
A
Q
It can also be carried out in any site?
Various industries, First of all, please contact us so there is a method to optimize the goals of purpose web site.
A
Q
Compared with other agencies,
it is of Gladstone cube strengths?
The overall suggestions for improving the results in your subject in a high-speed response is possible.
A
Q
While managing multiple sites,
what happens is usage fees?
Please contact us so tool Consulting will vary by the volume of the sites to target.
A
Q
There is a case in my industry?
Because there is a case study of a variety of industry, First of all, please contact us.
A
Q
Okay in transfer from other companies?
You are welcome. Rather, it is often to get voice that the results went up than before skilled in the art as if the second opinion of Glad cube.
A
Q
To ask from the production
of the new landing page possible?
Yes. It is possible. We support a total of up to investment from production.
A
Q
If you request,
the you get to do far?
Consulting contents will be flexible is planning to respond to your request.
A
Q
The thing that becomes another charge there?
And tools to be used in LPO, creative will be consulting and other expenses.
A
FAQ
We are accepting questions on consulting in the inquiry form.
We are accepting questions on consulting in the inquiry form.Fill out the necessary information and click [Send with the above contents].
The representative will contact you within 24 hours.
This privacy policy applies to sitest.io and sitest.jp, owned and operated by GLAD CUBE, Inc. GLAD CUBE, Inc. ("GLAD CUBE," "we," or "us") knows that you care how information about you is used and shared. This Privacy Policy explains what information of yours will be collected by GLAD CUBE when you access the GLAD CUBE Service (including through the websites of our partners), how the information will be used, and how you can control the collection, correction and/or deletion of information. We will not use or share your information with anyone except as described in this Privacy Policy. This Privacy Policy does not apply to information we collect by other means (including offline) or from other sources. Capitalized terms that are not defined in this Privacy Policy have the meaning given them in our Terms of Service. The use of information collected through our website shall be limited to the purposes under this Privacy Policy and our Terms of Service to customers.
Table of Contents
Information We Collect
How We Use Your Information
How We Share Your Information
Storage and Processing
How We Protect Your Information
Safe Harbor / TRUSTe
Compromise of Personal Information
Your Choices About Your Information
Children's Privacy
Notification Procedures
Links to Other Websites and Services
Changes to Our Privacy Policy
1. Information We Collect
Our Service: We may collect personally identifiable information about you through our Service when you register for an account, such as your full name, phone number and email address. If you choose to purchase a product from us, we or our third-party payment processors will collect your payment information also. We also collect data through our partners (customers) who use our Service (including by embedding our code on their websites) to analyze usage of their websites. When you use our Service or if you visit such websites, your browser may send us certain information about you as described below. We do not send any promotional emails; however, we may send you service related emails related to your account. If you no longer wish to receive these emails, you may opt out of them by canceling your account.
Cookies and Tracking Technologies: Technologies such as: cookies, beacons, tags and scripts are used by Optimizely, Inc. and our partners (such as advertising, marketing and analytics), affiliates, or analytics or service providers. These technologies are used in analyzing trends, administering the site, tracking users' movements around the site and to gather demographic information about our user base as a whole. We may receive reports based on the use of these technologies by these companies on an individual as well as aggregated basis. Our partners may also use such technologies to deliver advertisements to you as described below. While we respect the privacy of our users, we are not able to respond to Do Not Track signals set by your browser at this time.
We use cookies to remember users' settings, authentication and analytics. Users can control the use of cookies at the individual browser level. If you reject cookies, you may still use our site, but your ability to use some features or areas of our site may be limited.
Log File Information: Log file information is automatically reported by your browser each time you access a web page on our Service. When you access the Service, our servers automatically record certain information that your web browser sends whenever you visit any website. These server logs may include information such as your web request, Internet Protocol ("IP") address, browser type, referring / exit pages and URLs, number of clicks, domain names, landing pages, pages viewed, and other such information. We do not link this automatically-collected data to personally identifiable information.
Flash LSOs: We use Local Storage Objects (LSOs) such as HTML5 to store content information and preferences. Third parties with whom we partner to provide certain features on our site or to display advertising based upon your Web browsing activity use LSOs such as HTML 5 and Flash to collect and store information. To learn how to manage privacy and storage settings for Flash cookies click here.
Information Related to Data Collected for our Clients: Optimizely, Inc. collects information under the direction of its Clients, and has no direct relationship with the individuals whose personal data it processes. If you are a customer of one of our Clients and would no longer like to be contacted by one of our Clients that use our service, please contact the Client that you interact with directly. We may transfer personal information to companies that help us provide our service. Transfers to subsequent third parties are covered by the service agreements with our Clients.
Access and Retention of Data Controlled by our Clients: An individual who seeks access, or who seeks to correct, amend, or delete inaccurate data should direct his query to the Optimizely, Inc.'s Client (the data controller). If requested to remove data we will respond within 30 days.
We will retain personal data we process on behalf of our Clients for as long as needed to provide our services. Optimizely, Inc.will retain this personal information as necessary to comply with our legal obligations, resolve disputes, and enforce our agreements.
2. How We Use Your Information
We use the information that we collect to operate and maintain our Service, send you marketing communications, respond to your questions and concerns and to help our partners improve their online offerings.
3. How We Share Your Information
Personally Identifiable Information: Optimizely will not rent or sell your personally identifiable information to others. We may store personal information in locations outside the direct control of Optimizely (for instance, on servers or databases co-located with hosting providers). Any personally identifiable information you elect to make publicly available on the Service, such as posting comments on our blog page, will be available to other Users. If you remove information that you have made public on the Service, copies may remain viewable in cached and archived pages of the Service, or if other Users have copied or saved that information. Our blog is managed by a third party application that may require you to register to post a comment. We do not have access or control of the information posted to the blog. You will need to contact or login into the third party application if you want the personal information that was posted to the comments section removed. To learn how the third party application uses your information, please review their privacy policy.
Non-Personally Identifiable Information: We may share non-personally identifiable information (such as anonymous usage data, referring/exit pages and URLs, platform types, number of clicks, etc.) with interested third parties to help them understand the usage patterns for certain Optimizely services and those of our partners. Our partners also have the option to publish the A/B testing results for their websites on the Service. Such results consist solely of non-personally identifiable information. If you choose to publish such results on our Service (for example, in our Results Gallery), you understand and agree that this information, along with any personally identifiable information you choose to make available in connection with such results, will be made publicly available. By publishing your results on the Optimizely Service, you agree that you have obtained all necessary consents to make such information public and that doing so will not violate any laws. If you remove information that you have made public on the Service, copies may remain viewable in cached and archived pages of the Service, or if other Users have copied or saved that information. Non-personally identifiable information may be stored indefinitely.
Instances where we are required to share your information: Optimizely will disclose your information where required to do so by law or subpoena or if we reasonably believe that such action is necessary to (a) comply with the law and the reasonable requests of law enforcement; (b) to enforce our Terms of Service or to protect the security or integrity of our Service; and/or (c) to exercise or protect the rights, property, or personal safety of Optimizely, our Users or others.
What happens in the event of a change of control: We may buy or sell/divest/transfer the company (including any shares in the company), or any combination of its products, services, assets and/or businesses. Your information such as customer names and email addresses, and other User information related to the Service may be among the items sold or otherwise transferred in these types of transactions. We may also sell, assign or otherwise transfer such information in the course of corporate divestitures, mergers, acquisitions, bankruptcies, dissolutions, reorganizations, liquidations, similar transactions or proceedings involving all or a portion of the company, you will be notified via email and/or a prominent notice on our Web site of any change in ownership or uses of your personal information, as well as any choices you may have regarding your personal information.
Behavioral Targeting / Re-Targeting: We partner with third parties to either display advertising on our Web site or to manage our advertising on other sites. Our third party partners may use technologies such as cookies to gather information about your activities on this site and other sites in order to provide you advertising based upon your browsing activities and interests. The only way to completely "opt out" of the collection of any information through cookies or other tracking technology is to actively manage the settings on your browser or mobile device. Please refer to your browser's or mobile device's technical information for instructions on how to delete and disable cookies, and other tracking/recording tools (to learn more about cookies, clear gifs/web beacons and related technologies, you may wish to visit http://allaboutcookies.org and/or the Network Advertising Initiative's online resources, at http://networkadvertising.org). If you access our service on your mobile device, you may not be able to control tracking technologies through the settings. You may also opt-out of Google marketing products by clicking below. Please note this does not opt you out of being served ads. You will continue to receive generic ads.
Opt out of Sitest remarketing
Sitest's remarketing opt-out tool uses cookies and will only opt out the specific computer you are on.
Opt out
The GLAD CUBE Privacy Policy does not apply to, and we cannot control the activities of, third-party ad servers and ad networks. Please contact or consult the respective privacy policies of such ad servers or ad networks for more information.
Testimonials: We display personal testimonials of satisfied customers on our site in addition to other endorsements. With your consent we may post your testimonial along with your name. If you wish to update or delete your testimonial, you can contact us at support@glad-cube.com .
4. Storage and Processing
Your information collected through the Service may be stored and processed in the United States or any other country in which GLAD CUBE or its subsidiaries, affiliates or service providers maintain facilities. GLAD CUBE may transfer information that we collect about you, including personal information, to affiliated entities, or to other third parties across borders and from your country or jurisdiction to other countries or jurisdictions around the world. If you are located in the European Union or other regions with laws governing data collection and use that may differ from U.S. law, please note that we may transfer information, including personal information, to a country and jurisdiction that does not have the same data protection laws as your jurisdiction, and you consent to the transfer of information to the U.S. or any other country in which GLAD CUBE or its parent, subsidiaries, affiliates or service providers maintain facilities and the use and disclosure of information about you as described in this Privacy Policy.
5. How We Protect Your Information
GLAD CUBE is concerned with protecting your privacy and data, but we cannot ensure or warrant the security of any information you transmit to GLAD CUBE or guarantee that your information on the Service may not be accessed, disclosed, altered, or destroyed by breach of any of our industry standard physical, technical, or managerial safeguards. When you enter sensitive information (such as credit card number or log in credentials) on our registration or order forms, we encrypt that information using secure socket layer technology (SSL). No method of transmission over the Internet, or method of electronic storage, is 100% secure, however. Therefore, we cannot guarantee its absolute security. If you have any questions about security on our Web site, you can contact us at support@glad-cube.com.
We use an outside help platform, and a credit card processing company to bill you if you purchase services. These companies do not retain, share, store or use personally identifiable information for any other purposes.
6. Safe Harbor
GLAD CUBE, has received TRUSTe's Privacy Seal signifying that this privacy statement and our practices have been reviewed for compliance with the TRUSTe program viewable on the validation page available by clicking the TRUSTe seal.
TRUSTe European Safe Harbor certification
The TRUSTe program covers our collection, use and disclosure of information we collect through our website, sitest.io and our Platform. The use of information collected through our service shall be limited to the purpose of providing the service for which the Client has engaged GLAD CUBE.
If you have an unresolved privacy or data use concern that we have not addressed satisfactorily, please contact TRUSTe at https://feedback-form.truste.com/watchdog/request.
GLAD CUBE, complies with the U.S. - E.U. Safe Harbor framework and the U.S. - Swiss Safe Harbor framework as set forth by the U.S. Department of Commerce regarding the collection, use, and retention of personal data from European Union member countries and Switzerland. GLAD CUBE has certified that it adheres to the Safe Harbor Privacy Principles of notice, choice, onward transfer, security, data integrity, access, and enforcement. To learn more about the Safe Harbor program, and to view GLAD CUBE's certification, please visit http://export.gov/safeharbor/.
7. Compromise of Personal Information
In the event that personal information is compromised as a breach of security, GLAD CUBE will promptly notify our customers in compliance with applicable law.
8. Your Choices About Your Information
You can review, correct, update or delete inaccuracies to the information about you that GLAD CUBE keeps on file by logging into your account to update your password and billing information. Alternately, you can contact us directly at support@glad-cube.com. We will respond to your request to access within 30 days.
We will retain your information for as long as your account is active or as needed to provide you services. We will retain and use your information as necessary to comply with our legal obligations, resolve disputes, and enforce our agreements.
9. Children's Privacy
Protecting the privacy of young children is especially important. For that reason, GLAD CUBE does not knowingly collect or solicit personal information from anyone under the age of 13. In the event that we learn that we have collected personal information from a child under age 13, we will delete that information as quickly as possible. If you believe that we might have any information from or about a child under 13, please contact us at legal@optimizely.com.
10. Notification Procedures
It is our policy to provide notifications, whether such notifications are required by law or are for marketing or other business related purposes, to you via email notice, written or hard copy notice, or through conspicuous posting of such notice on the Service, as determined by Optimizely in its sole discretion. We reserve the right to determine the form and means of providing notifications to you, provided that you may opt out of certain means of notification as described in this Privacy Policy.
11. Links to Other Web Sites
We are not responsible for the practices employed by websites or services linked to or from the Service, including the information or content contained therein. Please remember that when you use a link to go from the Service to another website, our Privacy Policy does not apply to third-party websites or services. Your browsing and interaction on any third-party website or service, including those that have a link or advertisement on our website, are subject to that third party's own rules and policies.
Social Media Widgets: Our Web site includes Social Media Features, such as the Facebook Like button and Widgets, such as the Share this button or interactive mini-programs that run on our site. These Features may collect your IP address, which page you are visiting on our site, and may set a cookie to enable the Feature to function properly. Social Media Features and Widgets are either hosted by a third party or hosted directly on our Site. Your interactions with these Features are governed by the privacy policy of the company providing it.
12. Changes to Our Privacy Policy
If we change our privacy policies and procedures materially, we will post those changes on the Service to keep you aware of what information we collect, how we use it and under what circumstances we may disclose it. Changes to this Privacy Policy are effective when they are posted on this page. When we change the policy in a material manner we will let you know via email and/or a prominent notice on our Web site, prior to the change becoming effective and update the 'effective date' at the top of this page.
If you have any questions about this Privacy Policy, the practices of this site, or your dealings with this website, please contact us at support@glad-cube.com, or send mail to:
GLAD CUBE, Inc.

2-4-7 8F Kawaramachi Chuo-ku Osaka-shi
Osaka-fu Japan
541-0048