Monitoring
The withdrawal is difficult to form
Secret weapon of the monitoring form optimization
Monitoring Features of SiTest is, actually recording how the user is typing, you can batch playback of individual playback and multiple users.
※ also supports smartphone-tablet
In addition, such as personal information because it does not can be done, such as a specific credit card and address of the user performs a masking, you can be analyzed with confidence.
In the EC site of a major company, the input start rate by this feature has been improved by more than 200%.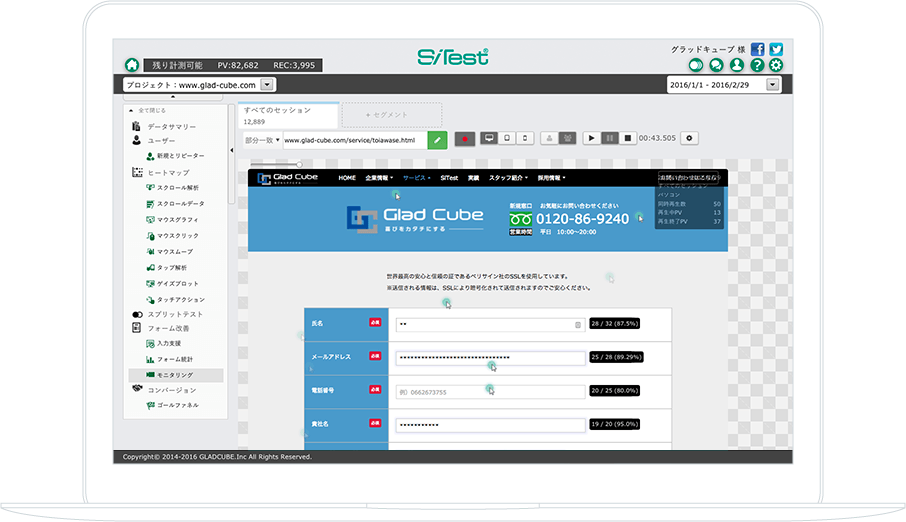 Use method of monitoring
In the monitoring, also play every one of the input situation individually, you can switch the input status of a plurality of persons in even one button to play individually.
Also good to discover the issues to see the large number of circumstances at a time, it is also good to analyze in detail by observing the state of the user that has left. You can use at will.
Further, it allows more detailed analysis by leveraging the segment features.
For example, you can play divided a visit from the visit and Yahoo! from Google, that to play cut the difference and new users and repeat user of the user attributes of each media,what reaction of one feature is easy to grasp and was the first of the stage, we are available to a wide range of customers.