AI (artificial intelligence) report
Site in the user behavior data to evaluate
the artificial intelligence report
100,000 machine learning user behavior data on the web site of more than
Artificial intelligence will make the diagnosis was based on your site-wide user behavior data within a certain period of time.
In addition was obtained by learning machine supervised the user behavior data on 100,000 sites, will evaluate your site based on the "special indicators that affect the conversion."
Because it describes the action plan for further increase the conversion as well as evaluation in the comments, consultants will be unnecessary.
Make a report to each page, it reports that consultants experienced while watching the report and numbers had been together over time, will be automatically delivered by e-mail periodically.
By performing the original to the improvement of the site appropriate advice from artificial intelligence, it can be improved to the site that lead to conversion in the shortest distance.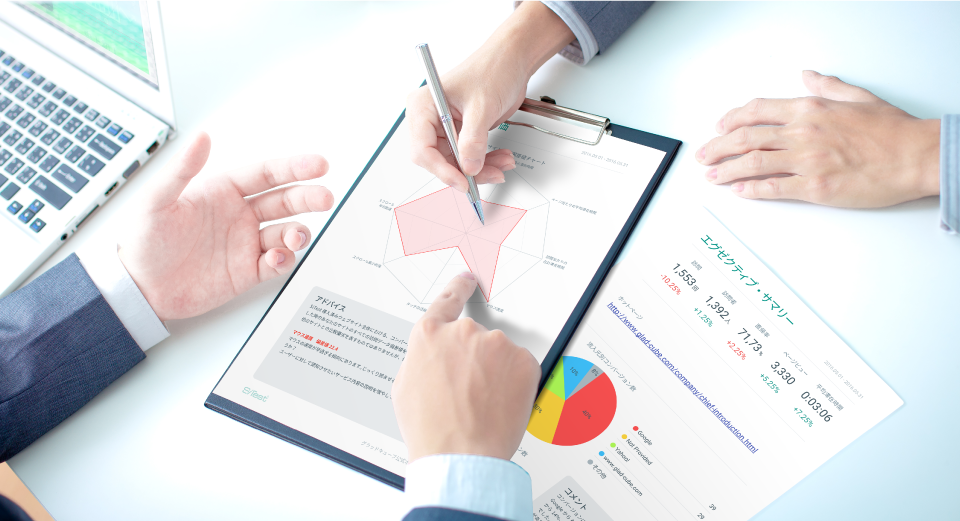 AI method of utilizing reports (artificial intelligence reports)
In terms of the bird's-eye view of the whole site, to focus on measures to increase the conversion, it effectively will be able to carry out the improvement of the site.
By sharing the AI ​​report, to share the current situation and problems of the site, we can discuss the improvement plan based on the data.
In addition, since you can choose even regular mail delivery in addition to normal output, you can without having to log in to SiTest to confirm the diagnosis report of the site regularly.
This report as a basis, is also easy to provide consulting based on the data as a service.